The porch is filled with all sorts of food: Fresh fruit, bread, frozen chicken and turkey, ground beef, canned tuna, sweet potatoes, spinach, beets, onions, pancake mix, yogurt, eggs, milk, juice, canned fruits and vegetables, granola bars, Ramen noodles and more, Gibson said.
"It's almost like a miniature grocery store in my porch for people," Gibson said.
If anyone has dietary restrictions, they can message Gibson ahead of time and she works to accommodate their needs.
There's also a table with a rotation of donated items. It has had everything from baby formula and diapers to shampoo to makeup.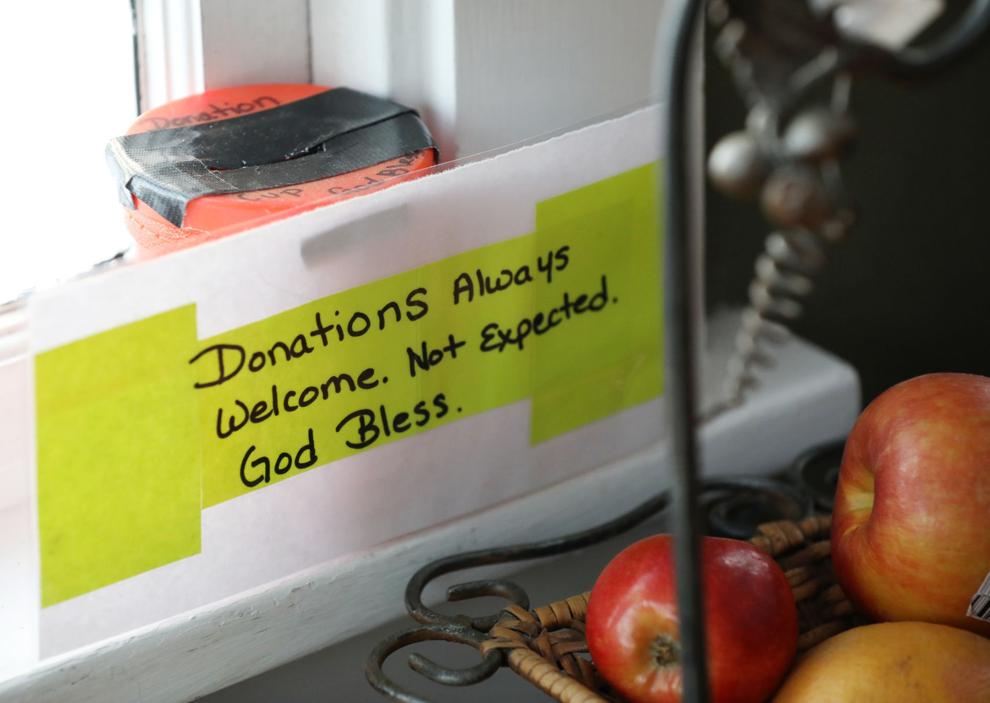 About 10 to 12 people come to get food each week. Gibson said she doesn't know most of them, but has heard some of their stories.
One woman who lives in a nearby apartment complex for seniors doesn't have enough money left after she pays for rent and utilities. Another is a single mother going through a separation.
Gibson said it doesn't matter what one's life circumstances are. She is just "here to help anybody who needs food."
When asked how long she plans to keep the pantry open, Gibson said "forever, if I can help it."
"If we're not living in this location, and we're living somewhere else, we'll start it up again," Gibson said. "Everybody goes through hard times. I just want to offer less stress and comfort to those that I can."